JOHN GHOST (bookings only)
Genre
Cinematic, Improvisation, Soundscapes
Influences
Steve Reich, Jaga Jazzist, John Hollenbeck
Bio
John Ghost (Gent, BE), the sextet around guitarist / composer Jo De Geest, draws influences from jazz, rock and contemporary classical music.
Minimalism, electronics and a cinematic atmosphere characterize their instrumental music.
John Ghost is ingenious and accessible, often described as a symbiosis between the sounds of Steve Reich, Nils Frahm and Jaga Jazzist.
On Sep 27th 2019 they released their second album, 'Airships Are Organisms', through Sdban Ultra. Herein the band was accompanied by Jørgen Træen, producer of, among others, the Norwegian electro-jazz group Jaga Jazzist, Kaizers Orchestra, Hubro and Sondre Lerche.
Line-up
Jo De Geest – compositions, guitar, loops
Rob Banken – alto saxophone, bass clarinet
Wim Segers – vibraphone, marimba, percussion
Karel Cuelenaere – Fender Rhodes, synth
Lieven Van Pee – bass
Elias Devoldere – drums, percussion

Bookings BENELUX: Lawrence Van Den Eede - ART-SPOT.BE
MUSIC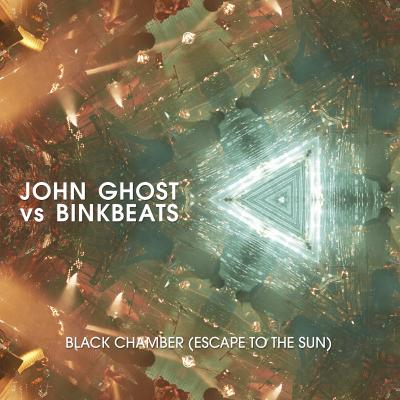 Tourdates
Past Shows:
| | | |
| --- | --- | --- |
| 11/05/2017 20:30 | Vlovanzenma - Leuven | JOHN GHOST (bookings only) |
| 17/05/2017 20:30 | Studio Spotlight - Gent | JOHN GHOST (bookings only) |
| 20/05/2017 20:30 | Sjuur - Maaseik | JOHN GHOST (bookings only) |
| 02/06/2017 20:30 | Hot Club Gent | JOHN GHOST (bookings only) |
| 09/06/2017 20:00 | Ongehoord Brugse Poort - Gent | JOHN GHOST (bookings only) |
| 01/11/2017 20:30 | De Koer - Gent | JOHN GHOST (bookings only) |
| 19/02/2018 20:15 | Foyer Soirée - Handelsbeurs - Gent | JOHN GHOST (bookings only) |
| 16/07/2018 20:30 | Gentse Feesten - Gent | JOHN GHOST (bookings only) |
| 29/07/2018 19:45 | Jazzenede - Assenede | JOHN GHOST (bookings only) |
| 05/04/2019 23:30 | Belgian Jazz Late Night - Bar Lume - Gent | JOHN GHOST (bookings only) |
| 10/04/2019 20:00 | Bonnefooi - Brussel | JOHN GHOST (bookings only) |
| 13/04/2019 20:00 | La Conserve - Leuven | JOHN GHOST (bookings only) |
| 14/04/2019 20:00 | Roskam - Brussel | JOHN GHOST (bookings only) |
| 17/04/2019 21:00 | Muziekcafé Pand.A - Kortrijk | JOHN GHOST (bookings only) |
| 08/06/2019 15:00 | Ham Sessions - Gent | JOHN GHOST (bookings only) |
| 27/07/2019 19:00 | Trefpunt Festival - Gentse Feesten - Gent | JOHN GHOST (bookings only) |
| 16/11/2019 20:00 | Appeltuin - Leuven | JOHN GHOST (bookings only) |
| 28/11/2019 20:15 | Handelsbeurs - Gent | JOHN GHOST (bookings only) |
| 25/01/2020 20:00 | N9 - Eeklo | JOHN GHOST (bookings only) |
| 08/02/2020 21:30 | We Are Open - Trix - Antwerpen | JOHN GHOST (bookings only) |
| 27/02/2020 20:30 | De Casino - St. Niklaas | JOHN GHOST (bookings only) |
| 28/03/2020 21:00 | AFGELAST - Hnita Jazz Bar - Heist-op-den-Berg | JOHN GHOST (bookings only) |
| 29/03/2020 21:00 | AFGELAST - Stuk Café - Leuven Jazz - Leuven | JOHN GHOST (bookings only) |
| 31/03/2020 21:00 | AFGELAST - Pilar - Brussel | JOHN GHOST (bookings only) |
| 02/04/2020 20:00 | AFGELAST - Rataplan - Borgerhout | JOHN GHOST (bookings only) |
| 03/04/2020 21:30 | AFGELAST - L'Armande - Liège | JOHN GHOST (bookings only) |
| 04/04/2020 16:30 | AFGELAST - Transition Festival - Utrecht (NL) | JOHN GHOST (bookings only) |
| 05/04/2020 18:00 | AFGELAST - Rewire Festival - Den Haag (NL) | JOHN GHOST (bookings only) |
| 08/07/2020 21:00 | Gent Jazz 1.5 - Gent | JOHN GHOST (bookings only) |
| 06/10/2020 20:00 | Pilar - Brussel | JOHN GHOST (bookings only) |
| 24/10/2020 20:00 | TRIX - Antwerpen | JOHN GHOST (bookings only) |
| 30/10/2020 20:00 | AFGELAST - CC De Schakel - Waregem | JOHN GHOST (bookings only) |
| 31/10/2020 20:15 | UITGESTELD - CC Het Perron - Ieper | JOHN GHOST (bookings only) |
| 07/11/2020 20:00 | UITGESTELD - L' Armande - Liège | JOHN GHOST (bookings only) |
| 12/11/2020 20:15 | UITGESTELD - CC De Werft - Geel | JOHN GHOST (bookings only) |
| 04/12/2020 20:00 | livestream - Minard - Gent | JOHN GHOST (bookings only) |
| 21/02/2021 17:00 | UITGESTELD - Kaap | Vrijstaat O - Oostende | JOHN GHOST (bookings only) |
| 21/02/2021 20:00 | Zaal Goedleven - Gent | JOHN GHOST (bookings only) |
| 19/03/2021 20:00 | De Koer - Gent | JOHN GHOST (bookings only) |
| 31/03/2021 20:00 | H A S T, John Ghost & Rapidman ◉ Spot On Jazz | JOHN GHOST (bookings only) |
| 07/04/2021 20:00 | John Ghost ◉ Spot On Jazz | JOHN GHOST (bookings only) |
| 05/05/2021 20:00 | Bram Moony presents John Ghost ◉ Spot On Jazz | JOHN GHOST (bookings only) |
| 14/08/2021 15:30 | Jazz Middelheim - Antwerpen | JOHN GHOST (bookings only) |
| 05/10/2021 20:30 | Staminee De Living - Heist op den Berg | JOHN GHOST (bookings only) |
| 09/10/2021 20:00 | Mondriaan Jazz Festival - Den Haag (NL) | JOHN GHOST (bookings only) |
| 06/11/2021 20:15 | CC Het Perron - Ieper | JOHN GHOST (bookings only) |
| 11/11/2021 20:15 | CC De Werft - Geel | JOHN GHOST (bookings only) |
| 21/11/2021 20:00 | Centre Culturel de Chénée | JOHN GHOST (bookings only) |
| 27/11/2021 21:00 | De Centrale - Gent | JOHN GHOST (bookings only) |
| 10/12/2021 20:00 | KAAP - Oostende | JOHN GHOST (bookings only) |
| 04/02/2022 20:00 | Bij De Vieze Gasten - Gent | JOHN GHOST (bookings only) |
| 23/04/2022 16:00 | Roadburn - Paradox - Tilburg (NL) | JOHN GHOST (bookings only) |