NORDMANN
Genre
Alt Rock, Jazz, Electronica
Influences
Alt Rock, Jazz, Electronica
Bio
Some ten years ago, Nordmann came into being after a successful improv session that was destined to last. The four musicians succeeded in fusing the liberties of improv jazz with the intensity of rock music, and their shows immediately caused a stir in their native Belgium.
They managed to capture the energy of their live gigs on their debut album 'Alarm' (2015) while follow up 'The Boiling Ground' from 2017 gained them the status of household name and must-see live band. They toured the record on a 50 date stretch across Europe. That summer, Nordmann headlined some of the most important jazz and rock festivals and earned raving reviews proving their music was fit for small clubs and  main stages alike.

In the last few years, the band members have engaged in compelling solo and side projects, whilst at the same time gearing up to create new Nordmann music.
Nordmann's third album, their first on Unday Records, is out now. 
MUSIC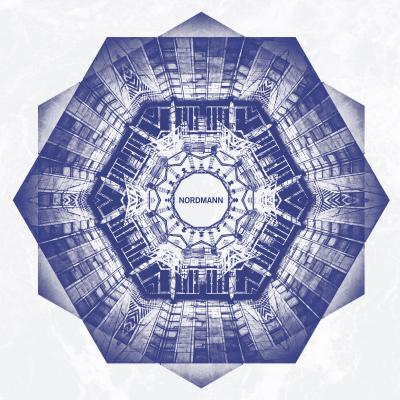 Tourdates
Future Shows:
| | | |
| --- | --- | --- |
| 10/07/2022 20:00 | Cactusfestival - Minnewaterpark - Brugge | NORDMANN |
Past Shows:
| | | |
| --- | --- | --- |
| 24/11/2016 21:00 | Café Café - Hasselt - try out | NORDMANN |
| 25/11/2016 20:00 | JOC Hypnoiz - Ieper - try out | NORDMANN |
| 26/11/2016 21:30 | De Zwerver - Leffinge - try out | NORDMANN |
| 27/11/2016 20:30 | Staminee De Living - Heist-op-den-Berg - try out | NORDMANN |
| 01/12/2016 20:15 | RElaX - CC Mol | NORDMANN |
| 18/08/2017 20:00 | Pukkelpop, Kiewit | NORDMANN |
| 28/09/2017 21:00 | In Store Concert - Bilbo Records - Café Commerce - Leuven | NORDMANN |
| 18/10/2017 20:00 | Anciènne Belgique - Brussel | NORDMANN |
| 28/10/2017 20:30 | Dutch Design Week - Eindhoven (NL) | NORDMANN |
| 11/11/2017 20:00 | Handelsbeurs - Gent | NORDMANN |
| 18/11/2017 20:00 | La Ferme !!! Festival – Louvain-La-Neuve | NORDMANN |
| 02/12/2017 20:00 | Muziekcentrum Track – Kortrijk | NORDMANN |
| 09/12/2017 20:00 | De Warande – Turnhout | NORDMANN |
| 21/12/2017 19:30 | Nordmann Invites - Music For Life Benefiet - Trefpunt - Gent | NORDMANN |
| 30/12/2017 22:00 | Wintervuur - Borgerhout | NORDMANN |
| 18/01/2018 0:30 | Eurosonic/Noorderslag - Groningen (NL) | NORDMANN |
| 19/01/2018 20:00 | JC De Klinker - Aarschot | NORDMANN |
| 21/01/2018 14:00 | Afterslag - Gigant - Apeldoorn (NL) | NORDMANN |
| 27/01/2018 18:00 | Rauwkost - Koudijs Lokaal - 's-Hertogenbosch (NL) | NORDMANN |
| 09/02/2018 20:00 | We Are Open - Trix - Antwerpen | NORDMANN |
| 16/02/2018 20:00 | Nosta - Opwijk | NORDMANN |
| 24/02/2018 20:00 | N9 - Eeklo | NORDMANN |
| 09/03/2018 20:00 | Het Depot - Leuven | NORDMANN |
| 10/03/2018 20:00 | MOD - Hasselt | NORDMANN |
| 19/03/2018 20:30 | Trench - Muziekgieterij - Maastricht (NL) | NORDMANN |
| 02/04/2018 21:30 | Tweetakt Festival - Utrecht (NL) | NORDMANN |
| 04/04/2018 20:00 | Atelier 210 - Brussel | NORDMANN |
| 07/04/2018 20:30 | Instant Karma - Oostende | NORDMANN |
| 05/05/2018 21:30 | Mithra Jazz à Liège - Luik | NORDMANN |
| 19/05/2018 20:00 | Donnerwetter Day - Luxor Live - Arnhem (NL) | NORDMANN |
| 25/05/2018 16:00 | Sniester - Den Haag (NL) | NORDMANN |
| 26/05/2018 21:30 | Musik Marathon - Eupen | NORDMANN |
| 08/06/2018 20:00 | Swim With The Current - De Singel - Antwerpen | NORDMANN |
| 15/06/2018 21:30 | Jazz Jette June - Brussel | NORDMANN |
| 22/06/2018 19:00 | United Islands of Prague - Prague (CZ) | NORDMANN |
| 23/06/2018 14:30 | Camp Moonrise - Bussloo (NL) | NORDMANN |
| 23/06/2018 23:00 | Traumzeit Festival – Duisburg (DE) | NORDMANN |
| 29/06/2018 23:45 | Copacobana - Gent | NORDMANN |
| 30/06/2018 19:45 | Grensrock - Menen | NORDMANN |
| 17/07/2018 19:00 | Boomtown - Gent | NORDMANN |
| 19/07/2018 22:30 | Valkhof Festival - Nijmegen (NL) | NORDMANN |
| 21/07/2018 21:00 | Young Arts Festival - Park Westerhout - Beverwijk (NL) | NORDMANN |
| 28/07/2018 23:00 | Dioniss Festival - Sint-Denijs-Westrem | NORDMANN |
| 29/07/2018 21:30 | Jazzenede - Assenede | NORDMANN |
| 09/08/2018 23:00 | Jazz Middelheim – Antwerpen | NORDMANN |
| 12/08/2018 20:00 | Melkrock - Tielt | NORDMANN |
| 31/08/2018 20:00 | Villa Pace - St. Niklaas | NORDMANN |
| 02/09/2018 16:00 | Misty Fields – Asten (NL) | NORDMANN |
| 18/10/2018 20:30 | Mezz - Breda (NL) | NORDMANN |
| 19/10/2018 21:00 | Luxor Live - Arnhem (NL) | NORDMANN |
| 20/10/2018 20:30 | Ekko - Utrecht (NL) | NORDMANN |
| 21/10/2018 20:00 | Autumn Leaves Festival - Venlo (NL) | NORDMANN |
| 03/11/2018 20:30 | Club 1700 - Strombeek | NORDMANN |
| 04/12/2018 19:30 | Democrazy - Vooruit - Gent | NORDMANN |
| 23/06/2019 17:00 | Fête De La Musique - Izel | NORDMANN |
| 22/10/2019 20:00 | CC Nova - Posthotel - Wetteren (try-out) | NORDMANN |
| 10/03/2020 20:30 | Staminee De Living - Heist-op-den-Berg (try-out) | NORDMANN |
| 11/03/2020 21:00 | Snuffel Hostel - Brugge (try-out) | NORDMANN |
| 12/03/2020 21:00 | AFGELAST - VOLTA - Brussel (try-out) | NORDMANN |
| 13/03/2020 20:00 | AFGELAST - De Nest - St. Niklaas (try-out) | NORDMANN |
| 14/03/2020 20:30 | AFGELAST - Leietheater - Deinze (try-out) | NORDMANN |
| 30/05/2020 22:15 | Bel Jazz Fest (streaming festival) | NORDMANN |
| 21/07/2020 21:00 | Gent Jazz 1.5 - Gent | NORDMANN |
| 27/08/2020 21:15 | Take Care - OLT Rivierenhof - Deurne | NORDMANN |
| 31/10/2020 20:15 | Live streaming concert - Handelsbeurs - Gent | NORDMANN |
| 05/11/2020 20:00 | Kulturfabrik - Esch-sur-Alzette - LU | NORDMANN |
| 07/11/2020 20:45 | UITGESTELD - Cactus Club - Brugge | NORDMANN |
| 12/11/2020 20:00 | AFGELAST - TRIX - Antwerpen | NORDMANN |
| 14/11/2020 20:00 | AFGELAST - Muziekcentrum Track* - Kortrijk | NORDMANN |
| 16/11/2020 20:00 | AFGELAST - Het Depot - Leuven | NORDMANN |
| 16/02/2021 20:00 | Robot Studio - Gent | NORDMANN |
| 20/03/2021 20:30 | Kunstencentrum Nona - Mechelen | NORDMANN |
| 21/04/2021 20:00 | Nordmann - In Velvet concertfilm ◉ Spot On Jazz | NORDMANN |
| 09/07/2021 21:00 | Great Gigs in the Park, Sint-Niklaas | NORDMANN |
| 15/07/2021 20:15 | Gent Jazz Festival - Gent | NORDMANN |
| 16/07/2021 21:30 | Contrair / Het Veld - Antwerpen | NORDMANN |
| 25/08/2021 21:30 | Wilde Westen - Kortrijk | NORDMANN |
| 11/10/2021 20:00 | Het Depot - Leuven | NORDMANN |
| 15/10/2021 20:15 | Bird - Rotterdam (NL) | NORDMANN |
| 19/10/2021 20:00 | Handelsbeurs - Gent | NORDMANN |
| 21/10/2021 20:00 | Nona - Mechelen | NORDMANN |
| 26/10/2021 20:30 | Atelier 210 - Brussel | NORDMANN |
| 27/10/2021 20:00 | De Roma - Antwerpen | NORDMANN |
| 28/10/2021 21:00 | Vera - Groningen (NL) | NORDMANN |
| 30/10/2021 17:30 | So What's Next? - Eindhoven (NL) | NORDMANN |
| 31/10/2021 20:00 | Cactus Club - Brugge | NORDMANN |
| 04/11/2021 21:00 | PAARD - Rotterdam (NL) | NORDMANN |
| 17/11/2021 20:30 | TivoliVredenburg - Utrecht (NL) | NORDMANN |
| 18/02/2022 20:00 | CC Hasselt - Hasselt | NORDMANN |
| 24/02/2022 20:00 | CC De Brouckere - Torhout | NORDMANN |
| 26/02/2022 20:15 | CC De Steiger - Menen | NORDMANN |
| 05/03/2022 20:00 | CC Ter Vesten - Beveren | NORDMANN |
| 11/03/2022 20:00 | CC De Spil - Roeselare | NORDMANN |
| 12/03/2022 22:00 | CC Leietheater - Deinze | NORDMANN |
| 18/03/2022 20:30 | CC De Ververij - Ronse | NORDMANN |
| 24/03/2022 20:00 | Het Gasthuis - Aarschot | NORDMANN |
| 04/05/2022 21:00 | AB Ancienne Belgique - Brussel | NORDMANN |